Special Church Hours in Times of Pandemic
The church and Blessed Sacrament Adoration Chapel are open daily from 7:00 am to 8:00 pm for personal or family prayer.
Parish Office Hours
THE PARISH OFFICE IS TEMPORARILY CLOSED. CALL (619) 469-0133 TO REACH FR. MCGUINE IN AN EMERGENCY.
Monday - Friday, 8:30 am to 4:30 pm
Weekly Liturgy Schedule
ALL MASSES HAVE BEEN SUSPENDED UNTIL FURTHER NOTICE.
Mass
Sunday Vigil (Saturday)  |  5:30 pm
Sunday  |  8:00 am, 11:00 am, and 5:30 pm
Monday through Saturday  |  8:00 am
CONFESSIONS ARE BY APPOINTMENT ONLY. CLICK HERE TO SEND AN EMAIL TO FR. MCGUINE, OR LEAVE A MESSAGE FOR HIM AT (619) 469-0133.
Penance/Reconciliation
Monday  |  6:00 pm
Thursday  |  8:30 am
Saturday  |  4:00 pm
LENTEN STATIONS OF THE CROSS ARE SUSPENDED.
Stations of the Cross
Fridays in Lent  |  7:00 pm
EXPOSITION OF THE MOST BLESSED SACRAMENT ON SUNDAYS HAS BEEN SUSPENDED.
Exposition of the Most Blessed Sacrament
Sundays | 9:00 am - 12:00 noon
A Beautiful Idea for Palm Sunday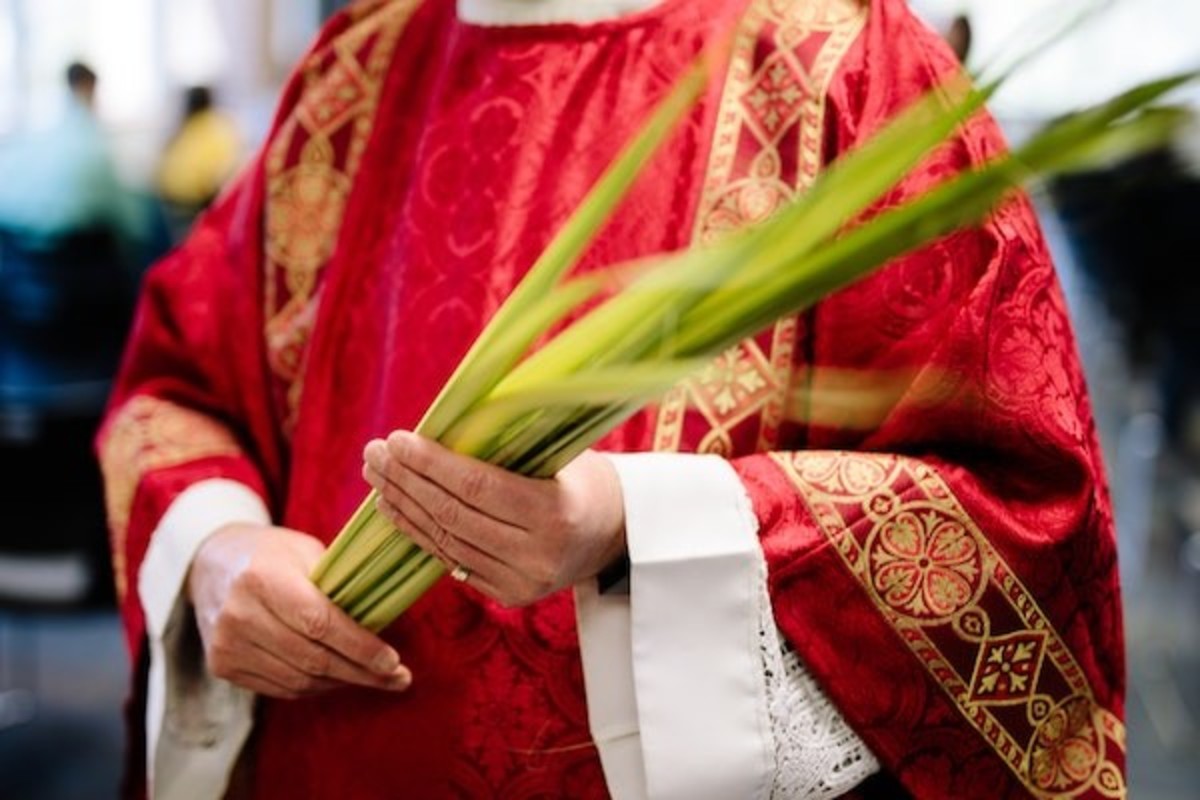 While we aren't able to celebrate Palm Sunday together as a community, we can still celebrate at home or wherever we are. Inspired by the Missionaries of the Holy Spirit, Deacon Greg Kandra has posted a terrific idea on his blog, The Deacon's Bench: on the morning of Sun, April 5, put a branch on the front door or window of your house. It does not necessarily have to be a palm branch; any green branch can represent the palm branches that heralded Jesus' return to Jerusalem. Read the deacon's post HERE.
The Blessing and Hanging of Palms at Home
Holy Week at Home by LTP
A Celebration of the Word on Palm Sunday of the Lord's Passion by Magnificat Magazine
Our Family Faith Sunday Celebrations - Palm Sunday by RCL Benzinger
Stations of the Cross with Bishop Robert Barron
Pope Gives Urbi et Orbi Blessing - March 27, 2020
Annual Catholic Appeal 2020 - "Gratitude in Action"
Each year, our Annual Catholic Appeal provides each of us with an opportunity to help spread the Gospel of Jesus Christ and to build the Kingdom of God in San Diego and Imperial Valley counties. Inspired by the Holy Spirit, our dedicated bishops, priests, deacons, religious men and women and lay faithful unite in the communion of serving our Lord through acts of grace, mercy, charity and love, and works of care and compassion with your generous financial help.
To make a pledge to this year's Annual Catholic Appeal, click here. Thank you!
Complaints about sexual abuse by a member of the clergy or by a parish or Catholic school employee or volunteer can be made by calling (858) 490-8353 or by clicking here.
Click here to read about efforts in the Diocese of San Diego to protect children, assist victims, and promote healing.
For information on the Independent Victim Compensation Program, please click here.