Parish Ministries
Youth Ministry
The goal of the Youth Ministry is to build disciples for Christ, equipping young people to share their faith with others.
Learn more about:
ESCAPE, our group for youth in grades 6, 7 and 8
New Life, our group for youth in grades 9, 10, 11, and 12
If you feel called to help in either of these ministries please email our Coordinator of Youth Ministry, Doris Hertzig, using our Contact Us form.

Liturgical Ministries
Service Ministries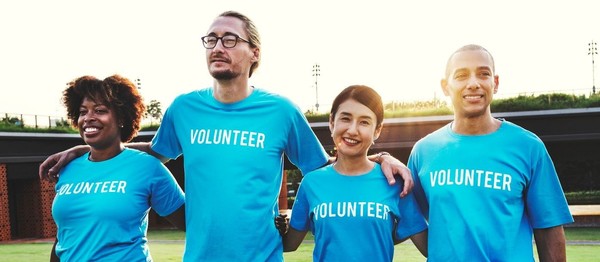 "Ministry" is from the Greek word diakoneo, meaning "to serve" or douleuo, meaning "to serve as a slave." In the New Testament, ministry is seen as service to God and to other people in His name. Jesus provided the pattern for Christian ministry—He came, not to receive service, but to give it. Our ministry volunteers seek to meet people's needs with love and humility on Christ's behalf out of their devotion to Christ and their love for others; whether the other people are believers or unbelievers, impartial and unconditional, always seeking to help others as Jesus would.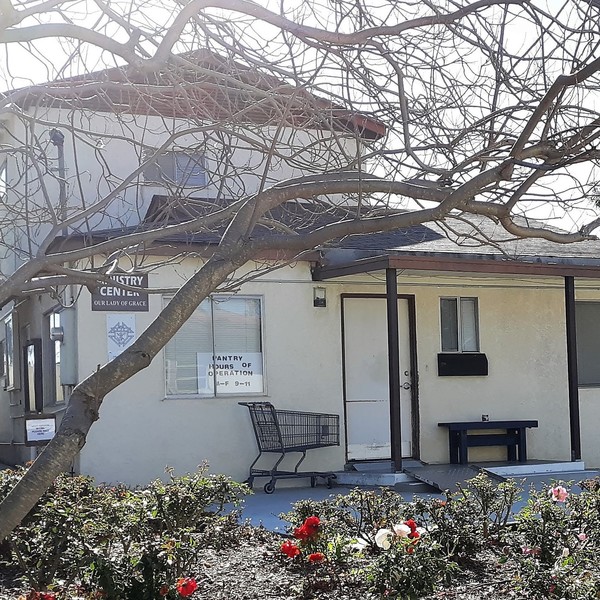 The Our Lady of Grace food pantry is a non-profit service to our community staffed by parish volunteers and operated Monday through Friday mornings at the Ministry Center Building. Due to current COVID-19 restrictions the current hours are 9:30 to 11:00 am. The Food Pantry is open to anyone in need. There are various volunteer jobs throughout the week and on food donation weekends.
To volunteer or to get information about being a client please use the Contact Us form and select "Food Pantry" or call (619) 469-0061.
As we anticipate the holidays, often our appreciation of what we have turns into a desire to help people in need.
Over 30 years ago, parishioners Helena and Tony Vigeon identified a need in the East County.  Helena was a teacher in elementary schools and was active in the school systems' collaborative network of counselors and nurses.  There were many families identified by school employees to be struggling to make ends meet and the holidays were especially difficult.  Children were needing shoes, clothes and school supplies.  Parents had difficulty making Christmas a holiday that was celebratory for their children. 
As active members at Our Lady of Grace Church, Tony and Helena knew that generous parishioners would be able to help.  They had already begun a parishioner giving program to assist fellow parish members who were struggling.  With the support of the pastor, the Holiday Angel Program expanded, matching families in the parish who could offer Thanksgiving and Christmas help, with families in East County who were asking for help.   The program has grown over the years to include food and gifts to senior citizens as well.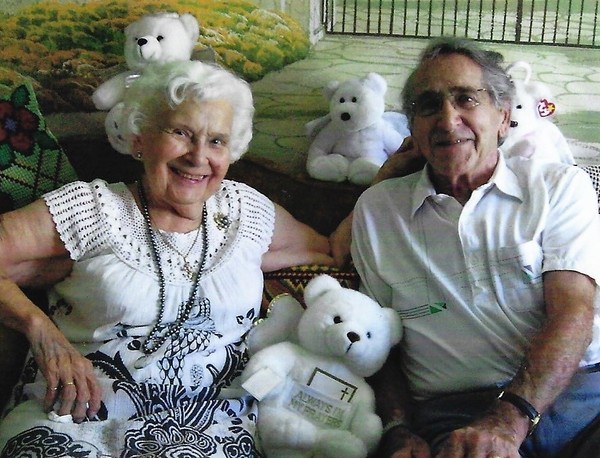 The East County clients are referred by schools and service providers.   Each year at Thanksgiving and Christmas, the program creates a holiday experience for 100 to 150 families and seniors by providing meals, staples, and items for children.   Our Lady of Grace parishioners are generous and offer Christmas gifts according to their ability. 
You are invited to be an "Angel" by adopting an East County family in immediate need of life's basics during the holidays.  Find out more by watching for bulletin announcements in August and checking back to this page in September to sign up. 
A 2020 sign-up form will be available soon!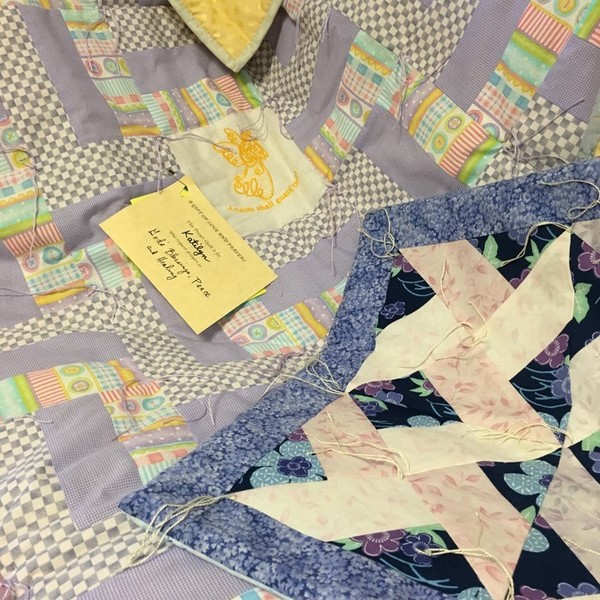 Can you touch a prayer? Can you pull it close and feel its comfort?
You can if it's part of a prayer quilt or prayer square. The idea behind these quilts and squares is simple, yet powerful. After the quilt or square is made, it is blessed at Mass. After Mass, the quilts are layed flat on tables outside of church. A heavy thread which was used to make stitches through the quilt layers are tied with a square knot by Mass participants. As each knot is tied, a silent prayer is offered for the particular person the quilt was made for, someone in a special need...someone who has asked us to pray for them. The quilt will then be given to that person.
Prayer squares are available for emergency needs.
What makes each quilt so special is not the colors or the patterns, but the fact that prayers are symbolically tied into each one! If you or someone you know can benefit from the warmth, comfort and hope that being wrapped in prayers can bring, than they will definitely benefit from a prayer quilt.
There are three commandments that we abide by:
Each quilt is a gift of love--there is no price placed on the quilt
The person receiving the quilt agrees to accept the gift of prayer in the form of a quilt
Prayer quilts are all about prayer and not about the quilts
To Volunteer and Join the Ministry:
Donations and gifts of fabric are accepted, but before donating fabric, please use the Contact Us form and select "Prayer Quilt Ministry" to make sure the type of fabric can be used.
OLG's Prayer Quilt Ministry, chapter 429 of Prayers & Squares, is made up of many quilters, sewers-but-not-quilters, and non-sewers. It takes many hands and various talents to complete each one. No previous quilting experience is needed! We will teach you as we go along. If you would like to be a part of this special ministry contact us using the link above.
Please click HERE to order a quilt.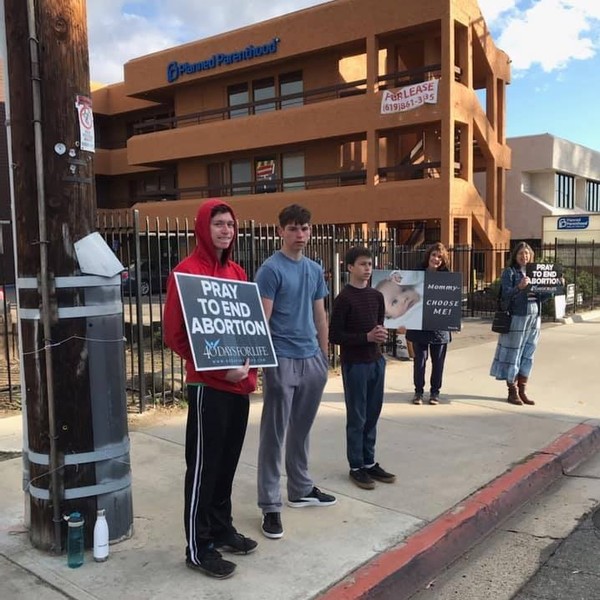 The pro-life movement seeks to end legalized abortion in America and restore legal protection to the pre-born. Volunteers from OLG parish focus on participation in 40 Days for Life, an internationally coordinated 40-day campaign that aims to end abortion locally through prayer and fasting, community outreach, and a peaceful all-day vigil in front of abortion businesses. 
By the grace of God, 40 Days for Life has achieved a stunning track record of life-saving results since launching in 2007 and has become a worldwide movement in 63 nations with over 1,000,000 volunteers.
To reach our pro-life coordinator use the Contact Us form and choose "Pro-life" or visit the website of the El Cajon Chapter of 40 Days for Life.

The Events Committee organizes celebrations for the OLG community that mark special occasions of parish life such as the Christmas Dinner Dance, the Easter Egg Hunt, Cinco de Mayo Dinner, the Open House and special recognition of our members, religious and clergy. They are also responsible for organizing the schedule of the Sunday breakfast events so that there was always something happening in our Parish Center on Sunday mornings for food and fellowship.
Made up of members of the OLG Parish community, including representatives from Knights of Columbus, International Catholic Families, Catholic Women's Club, OLG School and Youth Ministry, the Events Committee is always looking for new ideas!
If you are interested in lending your talents to this committee, please use the Contact Us form and select "Events Committee"