Returning to the Church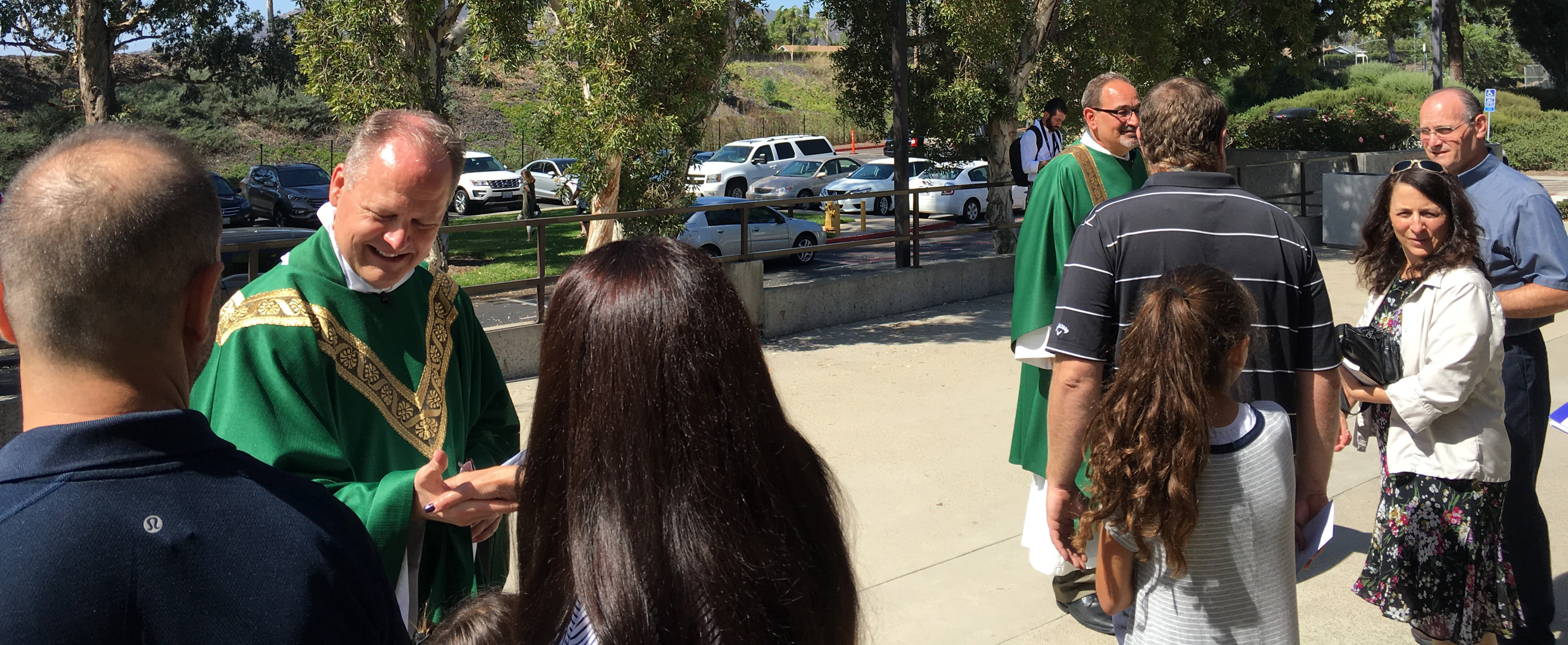 Welcome back!
If you already have been baptized and confirmed, all you need to do to rejoin the Catholic Church and participate fully is to go to confession and start attending Mass again. Reconciliation is a great way to get a fresh start. Confession completely repairs your relationship to God, which was damaged when you stopped attending Mass.
You are welcome to attend any parish you would like, and we are happy you have an interest in attending Our Lady of Grace.  Now that you found a parish, you should officially register with Our Lady of Grace. While as a practicing Catholic you're only obligated to attend Mass on Sundays and Holy Days of Obligation, not officially belong to a parish, it is a good idea to register. It puts you on OLG's mailing list to receive mailings about events and special times of the year. Registering helps you support the parish, and if you're ever asked to be a confirmation/RCIA sponsor or Godparent you will need to be a registered or regular member of a parish to do so. To register, there are usually some registration forms on the publications table near the baptismal font which you can bring back filled out and return it to the parish office via the collection basket during Mass. Or stop by the parish office during normal business hours. It's not a long or difficult process.
You may feel more welcomed and connected to a new parish if you introduce yourself to the priests and deacons after Mass. Let them know you are new to the parish or interested in becoming a parishioner. You can also make an appointment to talk to our pastor, Fr. Peter McGuine. Be sure to email him to set up an appointment. He or the front office staff can let you know about clubs and ministries available at OLG, or can simply remember to welcome you when they see you at Church.