Upcoming Events
Sign up for FORMED!
Our Lady of Grace Parish is pleased to provide members with a free subscription to formed.org. Entertaining movies, enlightening programs, inspiring talks, and a great selection of popular ebooks — in both English and Spanish — all just a click away!
It's EASY and FREE to Register!
Go to olg-church.org > "Learned" > FORMED
Follow the onscreen prompts to create your account
You're all ready to access the inspiring and engaging content on FORMED!
New Life Youth Group Events
The first New Life (high school) gathering of the new academic year is a "Welcome for Teens & Parents" on Sun, Sept 9 at 6:30 pm in the Youth Room of Lauerman Hall. ​​​​​​​​​​​​​​
RETREAT for all high school students and/or confirmation candidates is Oct 26-28. Registration information coming soon! For more info, call Doris at (619) 466-5451 and watch the bulletin...
Food Collection Sunday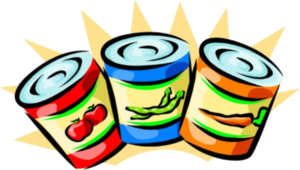 Food Collection Sunday, takes place on the third Sunday of the month, August 19. Bring non-perishable food to the side entrance of the church near the upper parking lot after all Masses. Monetary gifts are gratefully accepted—please deposit in the offering basket.
Open House
Join us in the Moloney Center for our upcoming Open House on Saturday Aug 25 (after the 5:30 pm Mass) and on Sunday Aug 26 (after all Masses).
Our Lady of Grace Parish has over 25 ministries and parish organizations!
So come and see what they do to promote their endeavors within the church during our fun-filled open house!
Maybe you've thought about giving your time or joining a group for friendship and community.  Whatever the reason, stop in and enjoy a beverage or an ice cream float!
This is an opportunity for the groups to share with you what they do and how they do it! See you there!
Golden Acorn Casino Trip
Join the ICF (International Catholic Families) for another fun-filled day at the Golden Acron Casino on Sat, Sept 8.
The group will be leaving the OLG parking lot at 9:00am.
The cost is $20.00 per person which includes bus transportation and GREAT company. Plus, a $20 free play from the casino, $5 is you're a senior (after 7 points) and an additional $10 for new members.
For more info, call Pat Miller (619) 466-8242 or Janice Motisi (619) 593-9622.
OLG Blood Drive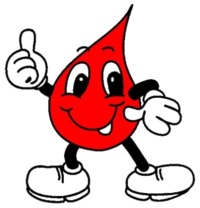 Our next OLG Blood Drive will be held Sun, Sept 30. Make appointments at: sandiegobloodbank.org, click on "Donate Blood," select "appointments," and use sponsor code OLGC. 
Parishioners can call the San Diego Blood Bank at (619) 296-6393 to use the Our Lady of Grace Church blood account. 
For more info, contact Frank (619) 448-8181 or (619) 672-8332
Cathedral Pilgrimage: Diocese of Orange and Archdiocese of Los Angeles
Docent-led tours of Christ Cathedral and Our Lady of Angels
Thurs, Oct 18
Sponsored by International Catholic Families (ICF)
$70 per person. Includes transportation and lunch.
For more info, call Nettie Aguinaldo (619) 251-2214.