Upcoming Events
Sign up for FORMED!
Our Lady of Grace Parish is pleased to provide members with a free subscription to formed.org. Entertaining movies, enlightening programs, inspiring talks, and a great selection of popular ebooks — in both English and Spanish — all just a click away!
It's EASY and FREE to Register!
Go to olg-church.org > "Learned" > FORMED
Follow the onscreen prompts to create your account
You're all ready to access the inspiring and engaging content on FORMED!
Youth Group Events
For Middle School - Junior High, ESCAPE:
For High School, New Life:  Join us at 6:30 on Sunday evenings for food, fun and fellowship!
Steubenville 2018 - registrations available at the Youth Room and via email. Steubenville Youth Conference is for all incoming Freshmen to graduating Seniors and is at USD campus July 27 - 29.
Eucharistic Exposition, Adoration and Benediction
Exposition of the Blessed Sacrament is scheduled in the church with OLG School on Tues, June 5, immediately following the 8:00am Mass. Benediction will take place at 11:40am. Attend and spend some time with the Lord in prayer.
Holy Spirit Gathering Us as One
The Office for Cultural Diversity of the Diocese of San Diego proudly invites you to participate in the first joint celebration of our cultural communities. The celebration will  consist of a procession of cultures and a Eucharistic Celebration presided by Bishop McElroy, followed by multicultural displays, entertainment, and food. Link to Facebook event:
Food Collection Sunday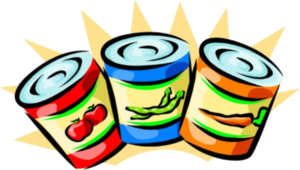 Food Collection Sunday, takes place on the third Sunday of the month, May 20. Bring non-perishable food to the side entrance of the church near the upper parking lot after all Masses. Monetary gifts are gratefully accepted—please deposit in the offering basket.