Upcoming Events
Sign up for FORMED!
Our Lady of Grace Parish is pleased to provide members with a free subscription to formed.org. Entertaining movies, enlightening programs, inspiring talks, and a great selection of popular ebooks — in both English and Spanish — all just a click away!
It's EASY and FREE to Register!
Click HERE and follow the onscreen prompts to create your account
You're all ready to access the inspiring and engaging content on FORMED!
Calling All Angels!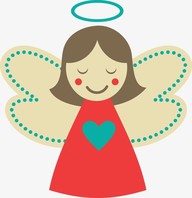 For the 30th year, OLG parishioners and friends are invited to assist those in financial crisis during the Thanksgiving and Christmas holidays. This is an opportunity to provide a holiday meal and/or gifts for an East County family or senior in need. For more info, call Lesley Bradley at (619) 878-0278. Click HERE for a participation form.
"To Know and To Love Mary"
"To Know and To Love Mary"
Presented by Steve Faucher
Tuesdays, 7:00-8:00 pm · OLG Church · Oct 2-30, 2018
Five-week study of the beauty and dignity of the Blessed Virgin Mary as taught through Sacred Scripture and the historic Magisterial Teaching of the Church.
Discover a deeper understanding of the dogmas and doctrines taught of her through a closer examination of the meaning of Sacred Scripture from the Old and New Testaments.
No registration or fee.
Click HERE for more information.
Diocesan Family Mass & Concert with Sarah Hart and Pedro Rubalcava
All families are invited to the Diocesan Family Mass & Concert with Sarah Hart and Pedro Rubalcava, Fri, Oct 19 at 5:00 pm and 7:30 pm at The Immaculata and the University of San Diego's Shiley Theatre. Bishop Robert McElroy will serve as principal celebrant of the Mass with Auxiliary Bishop John Dolan, local clergy, and special guest Fr. Leo Patalinghug concelebrating. The Mass will be bilingual (English/Spanish) and there is no charge. Families can bring a picnic dinner or purchase dinner from the USD food truck to enjoy between the two events. To purchase tickets for the concert ($5/person or $25/family), click HERE or call Nora at (858) 490-8299.
Food Collection Sunday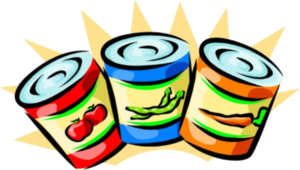 Food Collection Sunday, takes place on the third Sunday of the month, Oct 21. Bring non-perishable food to the side entrance of the church near the upper parking lot after all Masses. Monetary gifts are gratefully accepted—please deposit in the offering basket. Donations support OLG's Food Pantry which is open daily, 9:00-11:00 am, Monday through Friday.
OLG SCHOOL / PTG Restaurant Fundraiser
Ladies of Grace to Meet
T
he Ladies of Grace (OLG's adult single women's group) will meet Thurs, Oct 25 at 1:00 pm in the Parish Center. All ladies of the parish and their single female friends are welcome! Why not come, meet some new friends, and have some fun!? A late lunch (or early dinner!) at a nearby restaurant will follow. For more info, call Anna at (619) 855-0359.
CWC's Annual Holiday Craft Fair 2018
Eucharistic Exposition and Benediction of the Most Blessed Sacrament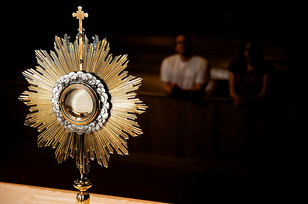 Exposition of the Most Blessed Sacrament is scheduled in the church with students, faculty and staff of OLG School on Tues, Nov 6, immediately following the 8:00 am Mass. Benediction will take place at 11:40 am. All are welcome to come and spend some time with the Lord and one another in prayer.