Upcoming Events
Sign up for FORMED!

Our Lady of Grace parish is pleased to provide members with a free subscription to FORMED. Entertaining movies, enlightening programs, inspiring talks, and a great selection of popular ebooks — in both English and Spanish — all just a click away!
It's EASY and FREE to Register!
Click HERE and follow the onscreen prompts to create your account. When asked, select, "I belong to a Parish or Organization." Follow the prompts to create a new account. When asked, select "Our Lady of Grace Church, El Cajon."
You're all ready to access the inspiring and engaging content on FORMED!
Food Collection Weekend - January 18-19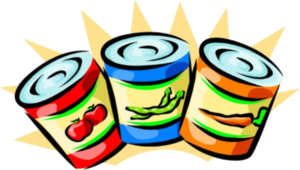 Food Collection Weekend takes place on the weekend of the third Sunday of each month. Bring non-perishable food to the side entrance of the church near the upper parking lot after all Masses. Monetary gifts are gratefully accepted—please deposit in the offering basket. Donations support OLG's Food Pantry which is open daily, 9:00-11:00 am, Monday through Friday.
Eucharistic Exposition and Benediction of the Most Blessed Sacrament - February 4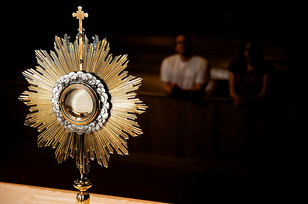 Exposition of the Most Blessed Sacrament is scheduled in the church with students, faculty and staff of OLG School once a month during the academic year immediately following the 8:00 am Mass. Benediction takes place at 11:40 am. All are welcome to come and spend some time with the Lord and one another in prayer.