News
Pastoral Letter from Bishop McElroy - March 13, 2020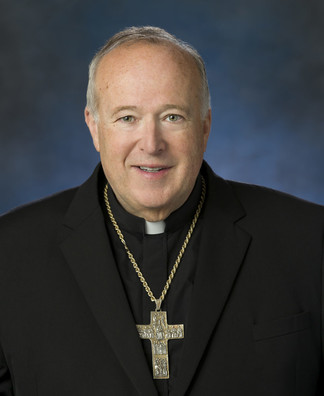 Click here to read Bishop McElroy's pastoral letter to the people of the Diocese of San Diego regarding the COVID-19 pandemic.
NOTE: Effective Mar 13, at the direction of Bishop McElroy, all Catholics in the Diocese of San Diego are dispensed from the obligation to attend Sunday Mass during the coming weeks.
CA Health Officials Order all Californians to Stay at Home Mar 19, 2020
Until fuirther notice, health officials for the state of California have ordered all residents of California to stay at home or at their place of residence to stop or slow the transmission of the coronavirus. There are some exceptions. Read the order here.
Doctor Shares Essential Coronavirus Facts
Dr. Peter Lin, a family physician who shares his expertise on Canadian Broadcasting Corporation (CBC) News, has been recently featured in CBC YouTube videos, explaining Novel Coronavirus Disease 2019 (COVID-19).
In the videos below, Dr. Lin details the nature and origin of coronavirus, how it spreads, its various symptoms and dangers and how to protect yourself from contracting it.
Get the Facts on Coronavirus
Coronavirus Q & A - Separating Fact from Fiction