News
Message from Pope Francis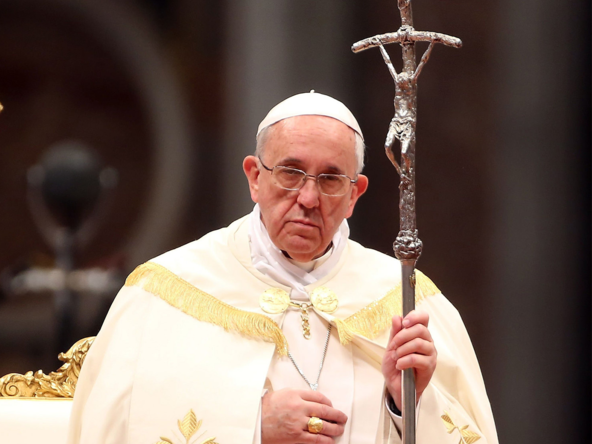 Posted August 20, 2018
Citing "shame and repentance," Pope Francis issued a letter today, August 20, addressed to the "People of God" acknowledging that the Catholic Church "did not act in a timely manner" to protect children from sexually abusive Priests over a period of decades.  Francis' letter came in the aftermath of last week's Pennsylvania Grand Jury Report containing credible allegations of sexual abuse against 300 Priests involving 1,000 minors, and the cover-up of their crimes by church officials in six dioceses.
The Pontiff's three-page letter began with a quote from St. Paul's First Letter to the Corinthians: "If one member suffers, all suffer together with it." Pope Francis continued: "These words of Saint Paul forcefully echo in my heart as I acknowledge once more the suffering endured by many minors due to sexual abuse, the abuse of power and the abuse of conscience perpetrated by a significant number of clerics and consecrated persons."
While Francis' letter did not specifically outline new church procedures or systems to safeguard against future sexual abuse, he stated: "Looking ahead to the future, no effort must be spared to create a culture able to prevent such situations from happening, but also to prevent the possibility of their being covered up and perpetuated."
Click HERE to read the letter.
Message from Most Rev. Robert W. McElroy
Posted August 31, 2018
Updated November 9, 2018
Bishop McElroy has written a second letter on the sexual abuse scandals affecting the Church at this time. While his first letter of August 18 was addressed to the "Priests, Deacons and Diocesan Staff" of the Diocese of San Diego, his second letter of August 24 is addressed to the "entire Catholic community of San Diego and Imperial Counties." While calling for the continued protection of minors and vulnerable adults, Bishop McElroy also states that true reform must include greater accountability of bishops "in their personal lives and administrative actions."
Bishop McElroy will be holding several "A Time to Listen" Listening Sessions throughout the diocese in the month of October and  into November. The purpose of these sessions is detailed in his letter of August 24 found below. All are invited to be part of these efforts toward reform "by your presence or your prayers."
Eight listening sessions with Bishop McElroy were held throughout the diocese, Oct 1 - Nov 5, 2018.
Click HERE to read the Diocese of San Diego's document "Protect and Heal" distributed at the Listening Sessions. 
Click HERE to read Bishop McElroy's letter of August 24, 2018 to the Catholic Community of the Diocese of San Diego.
Click HERE to read Bishop McElroy's letter to Clergy and Diocesan Staff of August 18, 2018.
Q&A from Bishop Robert Barron (Auxiliary Bishop, Archdiocese of Los Angeles) on the Sexual Abuse Crisis