Holiday Angels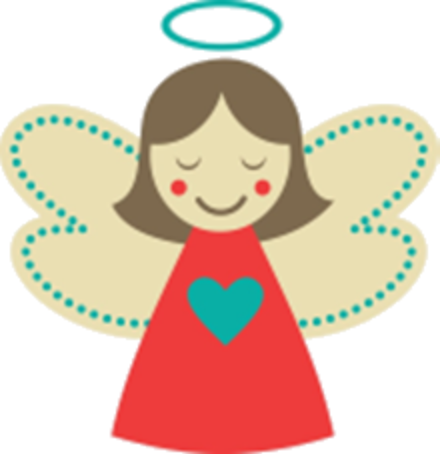 As we anticipate the holidays, often our appreciation of what we have turns into a desire to help those in need. You are invited to be an "Angel" by adopting an East County family in immediate need of life's basics during the holidays.
Simply follow these steps:
Complete the form below. Print it, cut on the dotted line and place the bottom half in an envelope labeled, "Holiday Angel-Family Request".  Drop the envelope in the collection basket or in the OLG parish office.
Next, on the last two weekends of October, find the angel program table at the main entrance of the church. Stop by before or after Mass to pick up your adoption envelope. It will include details about your adopted family and grocery suggestions. If you have chosen to adopt your family for Christmas, your envelope will also include the ages and clothes sizes for each member of the family and a Christmas wish list from the children.
On the Monday preceeding Thanksgiving, if you are a Thanksgiving angel, you will deliver your grocery baskets to the Parish Center from 6:30—8:30 am. The baskets are picked up later that morning by the adopted families, so perishables should be frozen and produce should be as fresh as possible.
Remember, what and how much you give is completely up to you. We hope the baskets provide the families with the basic food for a holiday meal and staples for their pantry. Any other "extras" that you provide are wonderful and appreciated.
If you are unable to shop for a family but would like to participate, please consider a donation. Make your check payable to OLG and write "Angel Program" in the memo line (drop check in the collection basket) or use OLG's Online Giving at the top of the page to give electronically. Thank you!
Holiday Angels Forms
Holiday Angels Gifts Ready for Distribution