Eucharistic Ministers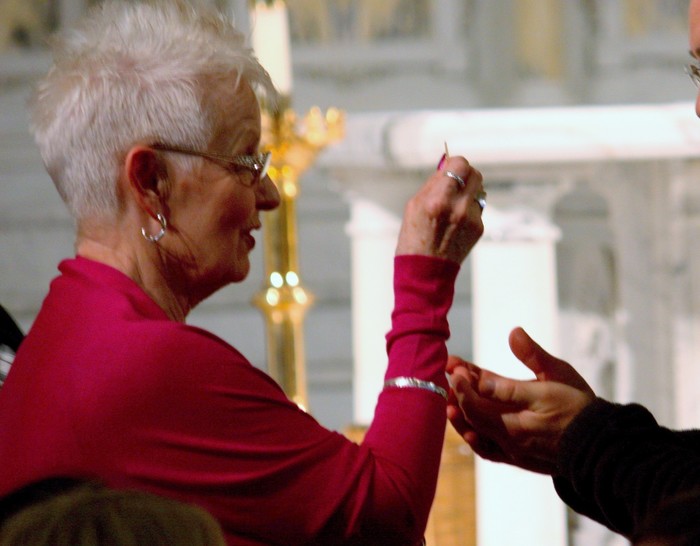 The Extraordinary Ministers of the Eucharist assist at Mass by distributing Holy Communion along with the presiding clergy. They help our Eucharistic Liturgy to truly be a work of the people; dedicated men and women who come forward to help and stand as an outward sign of our baptismal calling to serve. 
Eligible candidates are practicing, fully-initiated (already received Baptism, Confirmation and Eucharist) Catholics. If married, your marriage must have been celebrated in or recognized by the Church.
Once trained and commissioned, Eucharistic Ministers are added to Ministry Scheduler Pro (MSP), our volunteer software. Service frequency is scheduled for no more than a few times a month.  MSP allows the minister to indicate a preferred Mass time, notifies of an upcoming service commitments and allows the minister is to substitute at different Masses, if available.
To get more info or volunteer for this ministry, please contact us and select Rosa or call the parish office at (619) 469-0133.