Encounter the Real Presence of Christ in the Mass
An initiative throughout the Diocese of San Diego taking place over seven consecutive weekend Masses now through Oct 23-24.
Perhaps over time, you (or Catholics you know and love) have lost a longing for the Mass, finding Mass to be a wrestling match with a toddler; a To Do List; the pot roast in the oven or the mind; causing thoughts to drift away from present holy moments. As we are "sent forth" we can have little recollection of what the priest said, much less a powerful and prayerful Mass experience that recognizes the sovereignty of God, helps sustain faith, shores up hope and guides decisions into the days ahead.
What do we believe? The conviction to answer as the Church teaches comes from understanding the blessings of encountering the real presence of Christ in the Mass.
BE RENEWED FORMAT
Part 1: On three consecutive weekends, pre-recorded homilies will be presented at every parish, each keyed to a distinct theme. They start on Sep 11 with the Saturday vigil Mass, to be followed by the Sunday Masses the next day, and continuing to Sep 26. These homilies will be available for you to review and share.
Wk 2 Video - Sep 18-19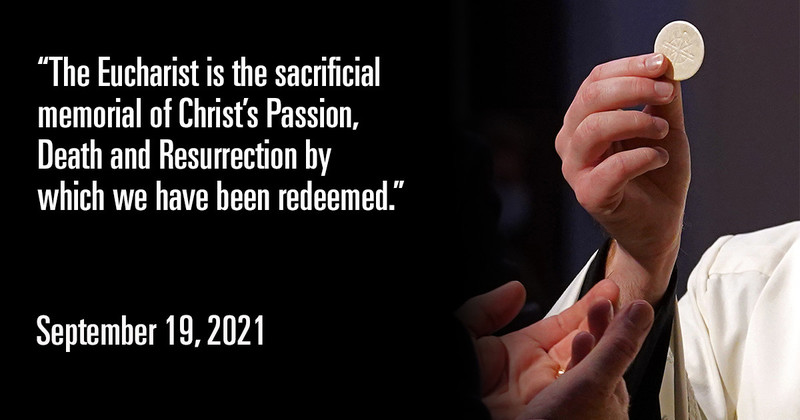 Wk 3 Video - Sep 25-26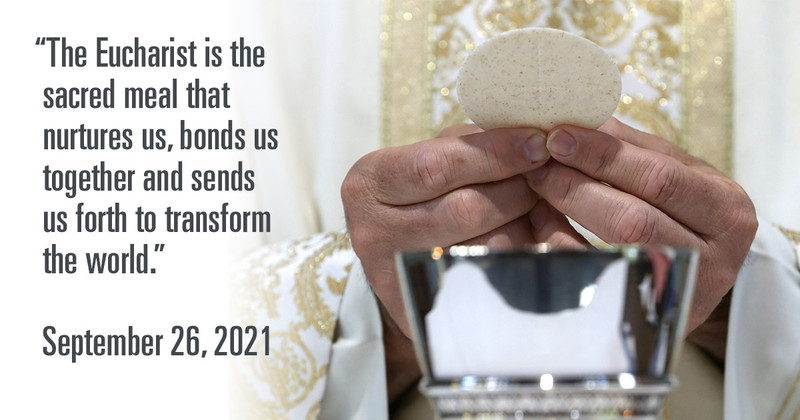 Part 2: During the weekend Masses of Oct. 2-3, the celebrant's homily will continue to break open the meaning of the Eucharist.
Part 3: Our last three weekends of "Be Renewed," (Oct 9-10, 16-17 and 23-24) will include brief explanations before each Mass about the meaning and history of various parts of the Mass and celebration of the Eucharist.
Don't miss these opportunities to refresh your understanding of the Mass and renew your longing for that which is the source and summit of our faith - the Eucharist!