A Message about OLG Public Celebrations of the Eucharist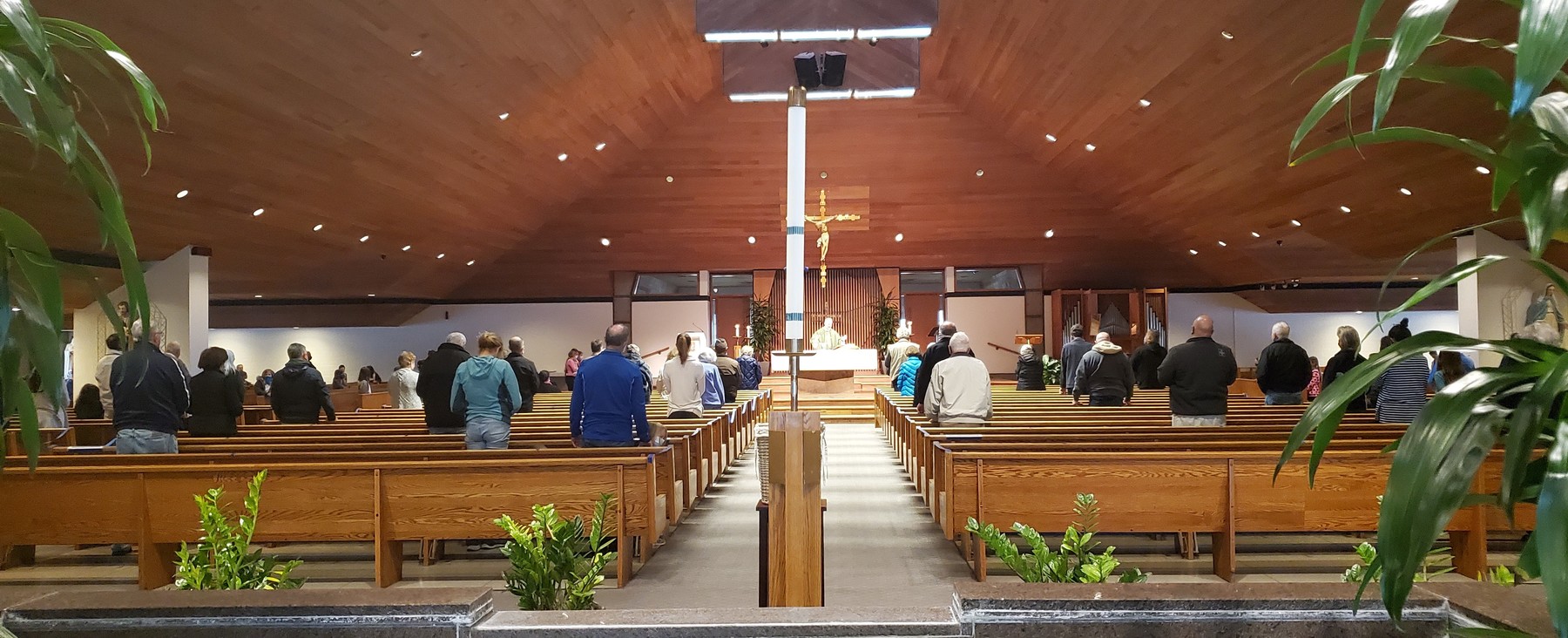 Dear Parishioners,
Bishop McElroy is now permitting parishes to celebrate Masses inside or outside churches thanks to the Feb 5 decision of the U.S. Supreme Court striking down California's ban on indoor worship. That being the case, OLG has moved to a "hybrid" of indoor and outdoor Masses. 
Our Mass schedule remains the same; only the location of some Masses will change as shown on our homepage Weekly Liturgy Schedule. Baptisms, Weddings and Funerals will take place inside the church.
Our Lenten and Easter schedule as outlined in our mailed seasonal brochure will remain the same. Watch the bulletin, website and Flocknote updates for location announcements. 
When Mass takes place inside the church, all of our safety protocols remain in place (social distancing, face coverings, hand sanitizer, etc.). Reservations will not be needed, and singing is not permitted except by the cantor.
Please note that the dispensation from attending Mass on Sundays and holy days of obligation continues to be in effect. Those who have certain underlying medical conditions are at increased risk for severe illness from the virus that causes COVID-19 and are asked to stay home. Those who are ill are also asked to remain at home until you are well. Those sheltering at home can view any number of Masses broadcast over the Internet or on television.
This is our plan for now. Like so many things this past year, external guidance and local experience will no doubt cause us to make adjustments. We'll be sure to communicate any changes to our schedule in a timely manner as they arise. 
Thank you for your patience and continued support of OLG 
I invite you to keep your parish in your prayers. I will continue to keep all of you in mine.
Our Lady, full of grace, pray for us!
Fr. Peter McGuine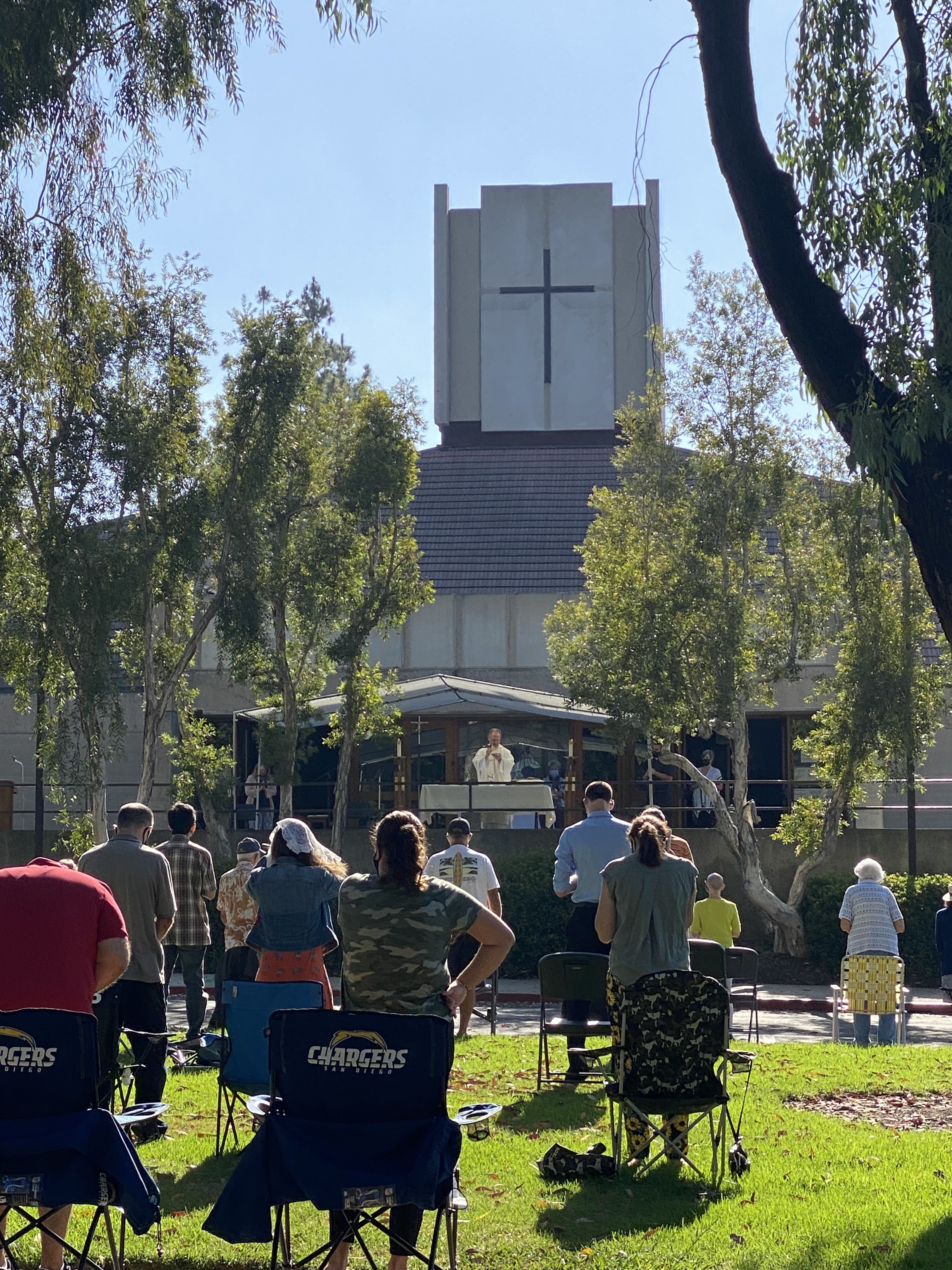 We Offer the Following Guidelines for your Safety and Comfort
Attendees must...
•    Wear a mask at all times while on campus and during Mass (all those age 2 and up)
•    Remain 6 feet apart (unless members of the same household)
•    Follow posted signage and Ambassador instructions
•    Park in the church upper parking lot or the lot in front of the school away from the front of the church and the parish office.
When celebrating Mass outdoors please bring...
•    Lawn chair or blankets (no chairs will be provided)
•    Hand Sanitizer
•    Bottled water
•    Hat and sunscreen (no umbrellas please)
•    Remain in your seating area during Mass and follow Ambassador instructions for leaving.
Whether indoors or outdoors...
All are advised to use the restroom at home to avoid having to use them at church, wash their hands, and bring water as the drinking fountains in the church are disabled. 
Thank you for your patience and faithfulness during this time of pandemic.